Used & Overstock Furniture
Here at Office Furniture Eugene, we believe there's a better way to create innovative office space. Too many companies are throwing out perfectly good furniture well before its intended lifespan has ended. Quality-built furniture – the kind of furniture we supply – is capable of a very long life before being tossed into a landfill.
To reduce our footprint, Office Furniture Eugene increases the lifespan of office furniture by:
Repurposing furniture on-site when possible, helping to keep projects on-budget
Making modifications to existing furniture
Storing used equipment with lots of life left for other clients or individual needs
Our used and overstock furniture means incredible deals for our clients and individual customers. A selection of our available used and overstock furniture can be found below. Our warehouse is not open to the public, so contact Office Furniture Eugene with your specific needs to find out if we have the office furniture and equipment on hand for your job.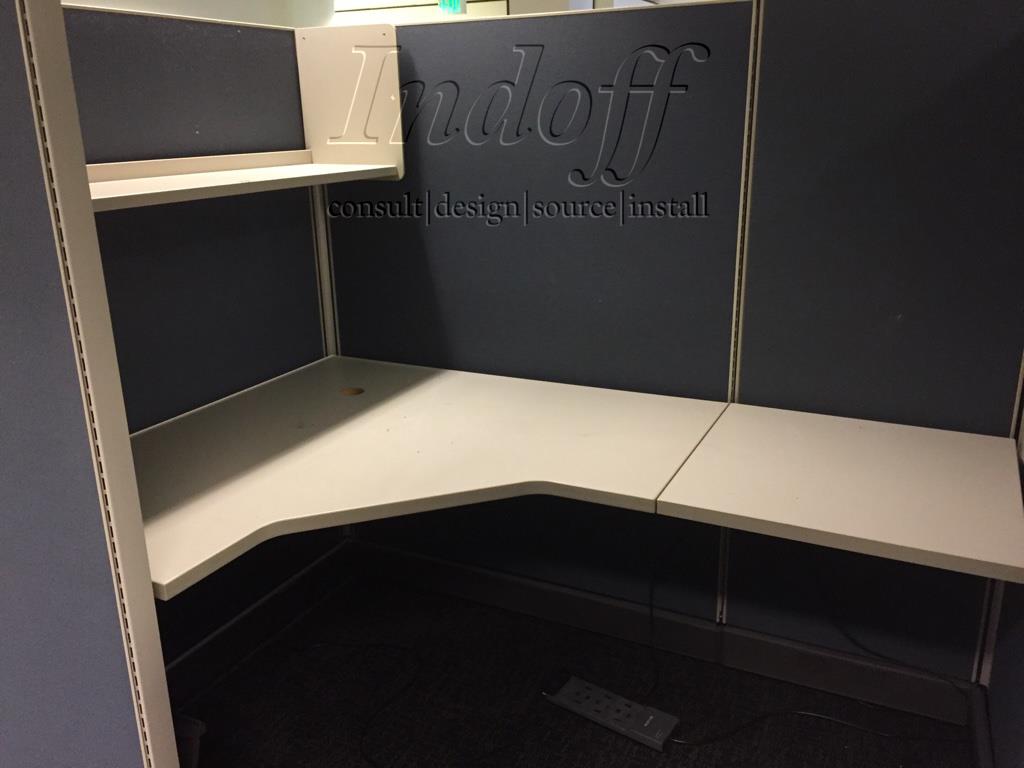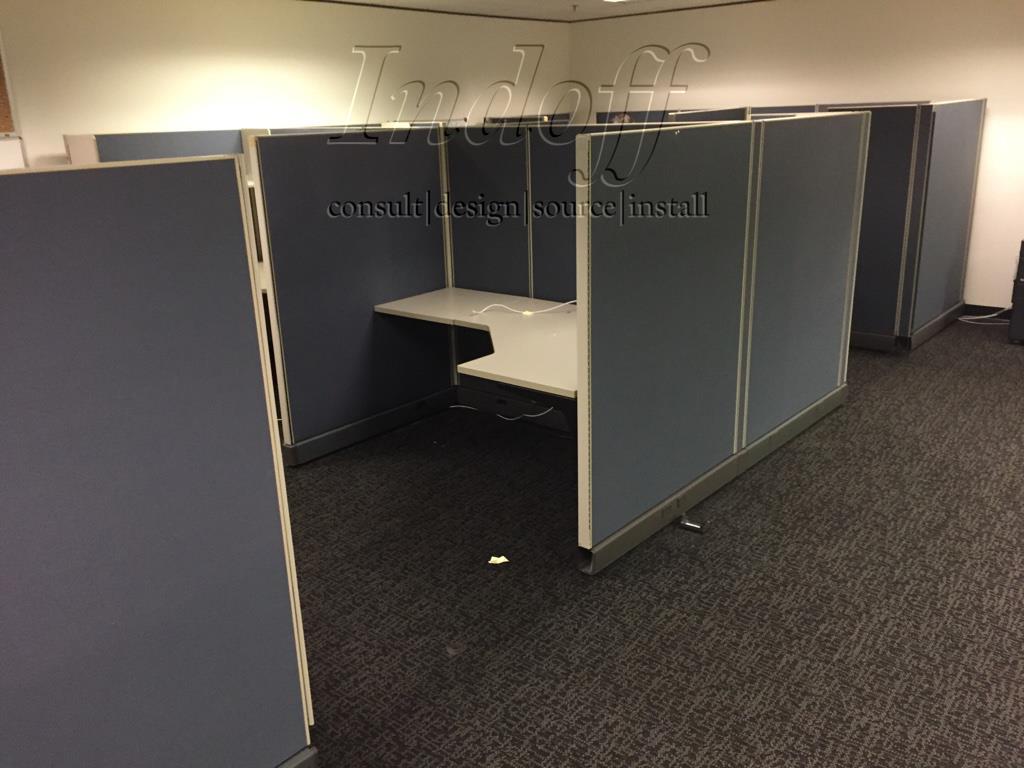 Herman Miller Cubicles
Dimensions: 66″L x 66″W x 67″H
Quantity: 8 Complete Stations (this is an all or nothing sales offer)
Price: $8000
3 worksurfaces per station
Maple, gray and black Finish
Numerous Power and Data Ports
Price includes delivery to Lane or Douglas County
---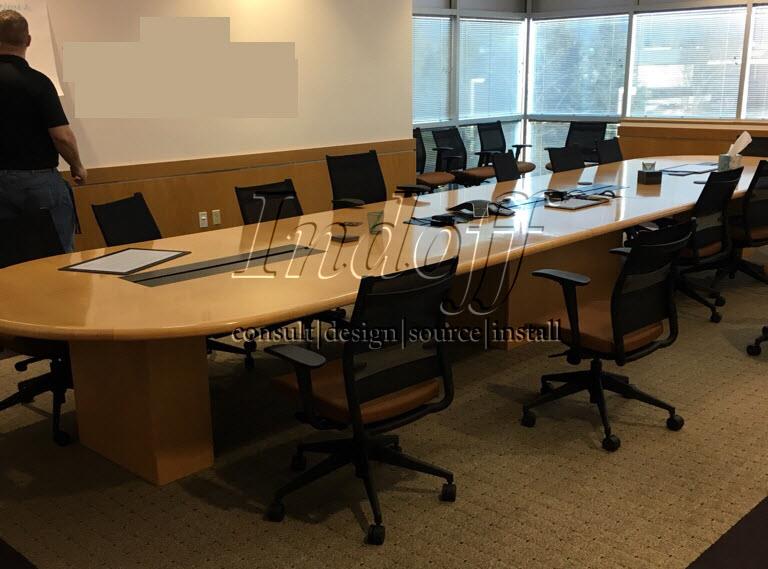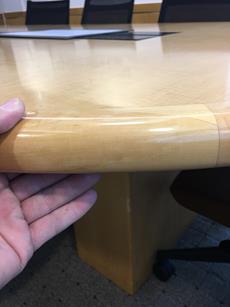 Race Track Shaped Conference Room Table
Dimensions: 21'L x 60″W x 29.5″H
Quantity: 1
Price: $1800
Custom Conference Table
3″ Maple Veneer Top
3 Matching Rectangular Cable Management Bases
Numerous Power and Data Ports
Price DOES NOT include delivery