The lobby or reception area of your business is your first impression on potential customers and clients. It's important that the first impression is a good one. Your lobby, and the furniture in it, should be:
Stylish
On brand
Durable
Functional
The Office Furniture Eugene consult-design-source-install process is perfect for ensuring your lobby meets that criteria.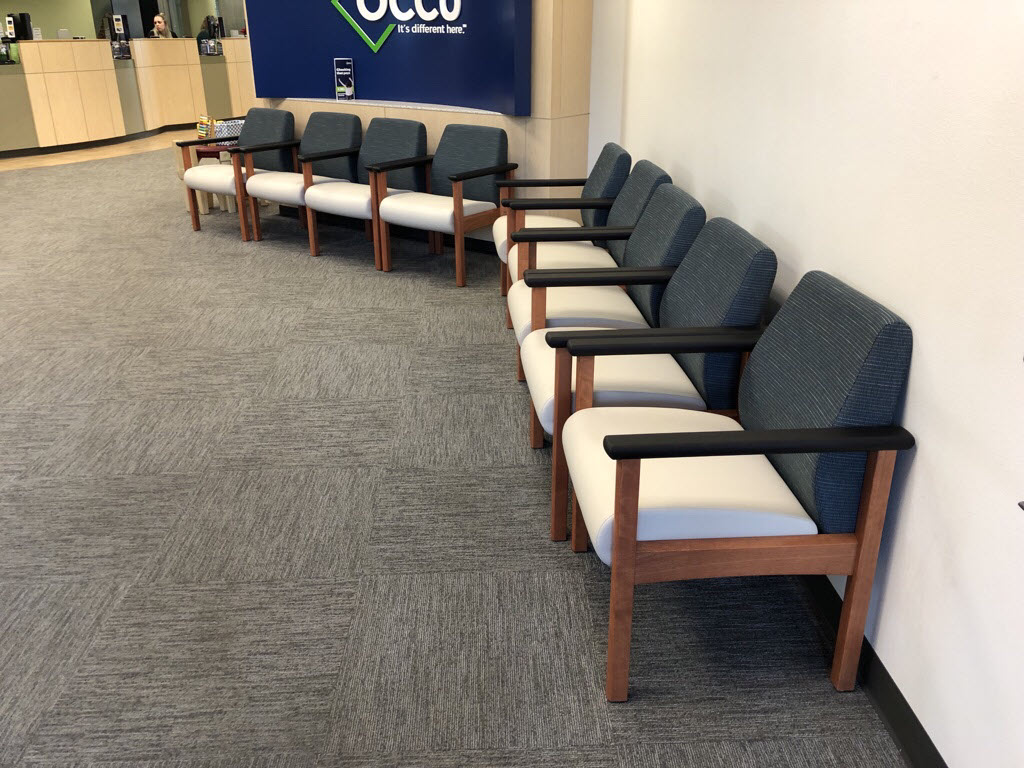 Through our discover and consult process, we'll document your brand, your target audience, and the intended functionality of the space. The result will be a plan that accommodates your budget, aesthetics, and customers.
If your customers should expect a long wait, it might make sense to focus on more comfortable seating and creating a transparent work environment, so that customers can see that your staff are working hard to see them quickly, and not just twiddling their thumbs.
Are you a therapist that needs a waiting area? White noise might be important, as well as creating a calm, home-like space with plants and artwork.
Or maybe you're a medical office that needs to accommodate clientele that could be wheeling around large medical devices. Perhaps it should be important that clients be able to complete intake forms while seated, and an air purification system may create a sense of commitment to patient health.
Whatever the requirements, Office Furniture Eugene will uncover them.
We only source quality, commercial-grade furniture. Be it from Indoff or one of our other trusted office furniture dealers, everything that gets installed in your space will be built to last with a robust manufacturer warranty. And because we work with such a wide variety of dealers, you can be sure that we'll find the right fabrics and finishes to keep your reception area on-brand.
With Office Furniture Eugene, the lobby designed today will be built for tomorrow. Schedule your consultation today.